CHROMAPLEX™
A 3 step treatment system designed to strengthen, nourish and protect the hair from the inside out during the lightening and colouring process.
Strengthening hair treatment formulated with Fibre Bond Technology and anti-breakage benefits.
Protective, nurturing treatment cream to stabilise and strengthen hair bonds.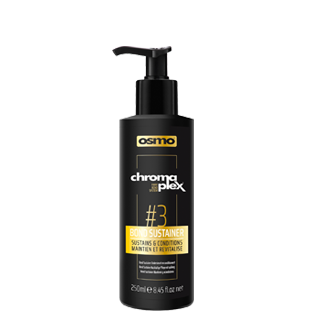 An ultra-conditioning 'at home' treatment with Fibre Bond Technology.